In early December at the Iowa Sheriff's Winter School, we announced a partnership with Karl Emergency Vehicles. We are excited to work together to help provide technology to the fleets of more Iowa departments and entities. Knowing there must be some questions you have we decided its best to bring some clarity to our customers. Also to let you know we are the same KELTEK!
KELTEK's Up-Fitting Services
Keltek continues to provide complete up-fitting services including your essential Fleet Needs such as Emergency Warning Solutions, Console Solutions, Prisoner Transport Solutions, Equipment Mounting and Storage – the whole she-bang! We even have a program where your department is able to lease these completely up fitted vehicles.
Keltek and Karl's are still two separate companies, who will still compete for your Fleet business. The benefit is, both companies have Iowa's public safety officials safety and interest as our motivations in this industry.
Our partnerships are important to us. Building relationships with industry professionals brings value to us all. Within our up-fitting services we also partner with these primary vendors as well as many others to get you the best up-fit products out there!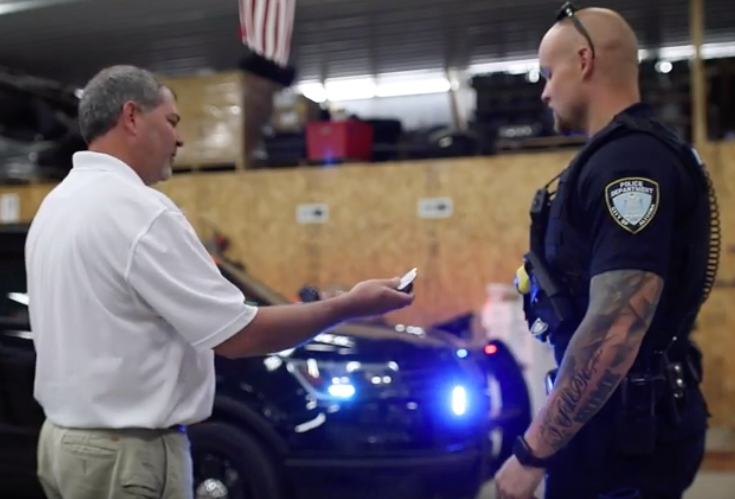 KELTEK's Technology Services
Our technology portfolio has been thoroughly vetted to provide the highest quality products to our customers. We take it as an honor to assist in providing more of Iowa's first responders the reliable connectivity they need in the field through the Karl Chevrolet partnership.
Installing and maintaining your rugged computers, mobile connectivity, and camera systems is still the primary part of our business as well. Driver's License Scanners and Printers, LTE, WiFi, GPS Products and Antennas as well as the rest of the peripherals necessary to complete a solution. Making mobility simple for your department is Keltek's goal.
Below are some of our technology partners. Staying current on up-fitting and technology products is important to our team. We attend partner events and training throughout the year so we're able to provide you with the most up to date information on the tools needed to make your daily routine run more smoothly.
Hopefully you are feeling at ease with the changes we have made to further serve local public safety officials. Your continued support is something we cherish! If you haven't got a chance to give us feedback on your recent build or tech project, please take the time to fill out our 2019 Customer Survey. Your feedback is greatly appreciated, we'd love to hear from you!