From Vintage Rides to High-Tech Road Warriors
The police cruiser, an iconic symbol of law enforcement, has undergone significant transformations over the decades. From the earliest police vehicles that were nothing more than modified civilian cars to today's high-tech, purpose-built machines, the journey of the police cruiser is a testament to the advancements in both automotive and law enforcement technology.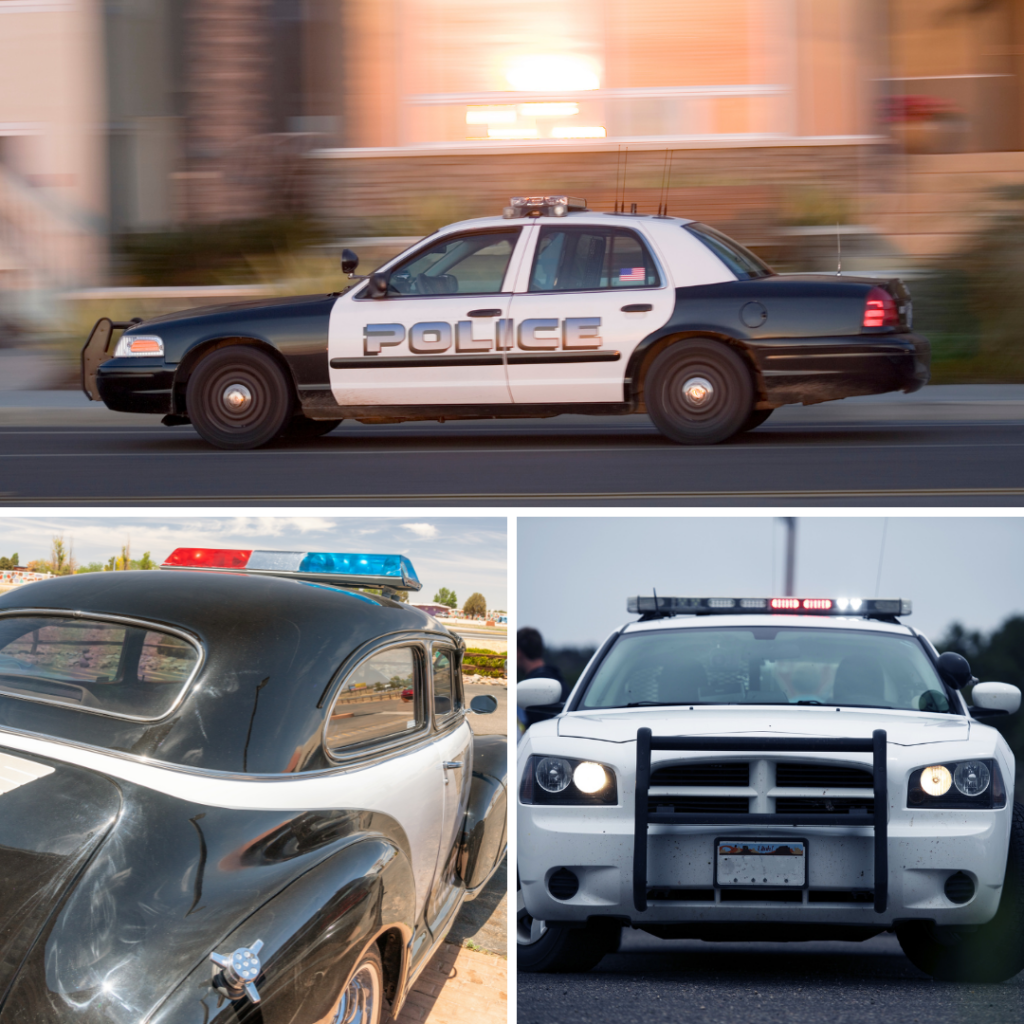 The Vintage Era
In the early 20th century, when automobiles were commonplace, police forces recognized the need for motorized transportation to keep up with the rapidly changing urban landscape. The first police cars were standard vehicles outfitted with rudimentary sirens and basic communication equipment. They served their purpose but were far from the specialized vehicles we see today.
The Rise of the V8 and Patrol Cars
As crime-fighting demands evolved and vehicle technology advanced, so did the police cruiser. By the mid-20th century, with the introduction of powerful V8 engines, police cars became renowned for their speed and power. These cruisers, often large sedans, were designed for high-speed chases and were equipped with improved communication systems and safety equipment.
Into the Modern Age
Fast forward to the 21st century, and the police cruiser is almost unrecognizable from its early ancestors. Modern law enforcement vehicles are designed with officer safety, comfort, and efficiency in mind. In-car camera systems, computers with direct links to databases, advanced communication tools, and Automatic Number Plate Recognition (ANPR) systems are standard features.
Additionally, today's cruisers are built to be more sustainable, with hybrid and electric models slowly making their way into many police fleets. This shift helps reduce emissions and proves cost-effective in fuel consumption and maintenance.
The Future of Police Cruisers
As we stand on the cusp of a new era with autonomous vehicles and smart city infrastructure, it's exciting to ponder the future of the police cruiser. Concepts of self-driving police cars equipped with drones, advanced AI for real-time crime analysis, and integrated systems for seamless communication with other city services are close to reality.
The journey of the police cruiser mirrors the evolution of society's technological advancements and the ever-changing demands of law enforcement. From modest beginnings to becoming high-tech road warriors, police cruisers have stood the test of time, adapting and evolving at every turn. As we look to the future, one thing remains certain: the police cruiser will continue to be an essential tool in the arsenal of law enforcement, symbolizing safety, justice, and innovation.
---
Want to learn more about the technology utilized in today's police cars? Follow our KELTEK Deep Dives series to learn more about the ever-changing landscape of technology in law enforcement and how KELTEK is working to be on the cutting edge for our customers.