Sometimes the vast amount of product options on the market can leave you scratching your head when it comes time to make the decision to pull the trigger on a purchase. What a great problem to have in all reality, a lot of great options, but now it's the stage in the buying process to prioritize just what your personal or professional deciding factors are for a product.
At KELTEK we like to focus on the user experience throughout our whole purchasing process. With you in mind, we thought it best we help to guide you through the wide array of body worn camera options that have emerged in recent years and emphasize the brands we hear most about in the public safety industry. The four brands we chose to do a deep dive on is: Panasonic Arbitrator Body Worn Camera, Vista Standard, Getac Body Worn Camera, and Axon Body 2.
Quality
First and foremost, quality is extremely important when making a buying decision. As far as quality in a body worn camera there are a few glaring points that need addressed.
Resolution
Durability
Battery Life
Field of View
The resolution on your video recording is a substantial need for any case. If you can't clearly see the situation at hand or see a face clearly, this isn't the camera for public safety. When it came to the four products we compared, Getac Video, and Axon came in tied for number one, with the highest resolution outputs at 1080p at 1920×1080 Full HD, 720p 1280×720 HD, 480p 640×480 Standard. (Below is a visual aide to help to understand pixel to screen size ratio)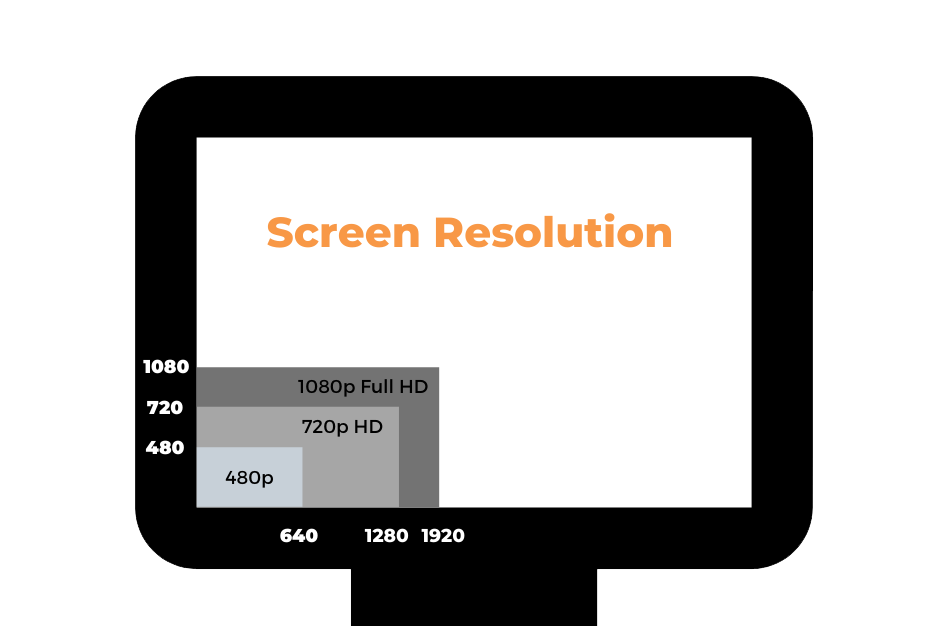 Arbitrator BWC, Vista Standard, Getac BWC, and Axon Body 2 are all in the 'rugged class' of body worn cameras. Passing drop tests at 6ft, and extreme temperatures up to 122ºF, these cameras are all in the same playing field when it comes to product durability.
When you work 12-hour shifts, extended battery life is an extremely important benefit to have in a video system. The Arbitrator body worn, and Getac's body worn, both have battery life lasting up to or over 12 hours with no added-on services or up-charges for those services. Well done! Something definitely worth noting in your search for the best body worn.
Field of view ranged from 120º to 130º, with Arbitrator and Vista camera's providing a 130º view. Situational awareness is critical in public safety and law enforcement.
Customer Feedback
To be completely transparent it's hard to find any negative feedback on this type of product online. Word of mouth by other departments is how most of our customers start their research. While having these types of conversations with our local law enforcement, we do hear feedback about a couple aspects; Evidence Retention, & In-Field Tagging.
As far as evidence retention goes Getac, Panasonic, & Vista provide cloud-based retention options as well as on premise. Although, Axon 2 and Vista come with an added charge, and Getac's cloud retention service comes at no cost to you.
In field tagging makes the organization and retrieval process go more smoothly for video storage. Getac and Vista both offer categorizing of the video on a device level, which is a feature we hear is beneficial when evidence needs retrieved quickly.
Support
Warranties were pretty cut and dry during our research with Arbitrator and Getac coming with a standard 3-year unit warranty, 1-year battery warranty. While Vista and Axon 2 both had one-year warranties. As a consumer a company backing up its product is a way to gain trust.
We all want to avoid 1-800 numbers or the pain staking prerecorded voices directing your call, having a local representative when you need help with a device is great future proofing. A technician that you can reach by cell phone if needed!
If after reading this you have narrowed down your choices to a couple clear options, we'd love to help guide you, and even provide demo body worn equipment of the video solutions we provide. To get a free demonstration scheduled for Getac Body Worn or Arbitrator Body Worn Cameras reach out to KELTEK today & to get even more insight, download our body worn comparison chart below.