Has your department been looking for a camera system at a lower cost? Right now, the Department of Justice(DOJ) has a body-worn camera program to help communities throughout the Midwest promote officer safety and efficiency by adding or expanding on body worn camera surveillance and evidence gathering.
This grant requires a contribution match, for example, if an agency applies for $50,000 in grant funds it will also have to provide $50,000. Double the size of your project! For any stage in-camera system development, you are in. Demoing, or start to establish your department's body-worn program, or even adding additional equipment to your already established process.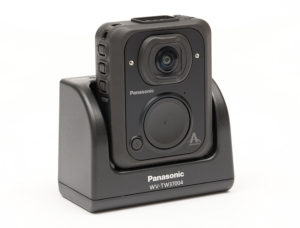 Eligible expenses include:
■ Body Worn Cameras (applicants may spend up to $4000 per BWC; $2000 from the local match+$2000 from grant)
■ Accompanying BWC hardware (e.g. charging stations, lapel clips, etc.)
■ Data Storage solutions if bundled with other eligible equipment under "Software-as-a-Service"
■ Officer Training
■ Community Outreach
■ BWC Policy Development
■ Interpretation or Translation Solutions to improve services to individuals with limited English language proficiency
Applications are due May 5, 2020
This grant's deadline will come faster than you know it. Nine Million dollars in total funding is available.
To find out if your entity will qualify, review the Program Guide Here. We do have some suggestions on three things to remember when applying for a grant.
Communicate in a Clear & Concise Manner
When submitting your application, be sure you don't use terminology that is not universal. The person accessing your app may not be in your field of work and getting too technical will hinder your chances of success. Avoid industry acronyms as well, for the same reason of unfamiliarity.
Another thing to remember is to have a second set of eyes go over the submissions as well. Editing and proofreading should be a habit, we all know if we are looking at an application and there are spelling or grammar errors, it becomes easy to eliminate.
The third and could be most important point to consider during your grant application process is following the instructions. It sounds like a no brainer but there can be small nuances like font size and page layout may matter. Some entities have a Guide to Grants they distribute for requirements.
At Keltek we provide body-worn camera systems and would love for you to reach out with any questions you may have about the new DOJ Grant today!