April 12, 2023 (BAXTER, Iowa) – KELTEK Incorporated proudly announces the 2023 KELTEK Cares Campaign, the KELTEK K9 Unit Grant.
Applications are now open for this unique grant program, which will award a custom K9 unit vehicle upfit to one deserving Iowa law enforcement agency.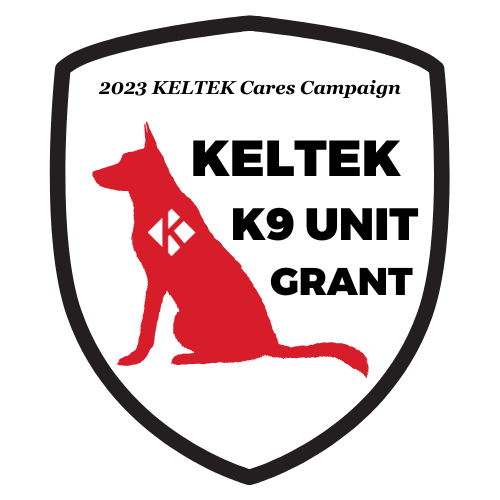 This program is open to any Iowa state, county, or local municipality. The upfit, valued at $10,500, is available for any current or projected K9 unit vehicle and is being provided in partnership with Havis, Inc.
Submissions for the grant are due via the online application form found at www.keltekinc.com/keltek-cares by Monday, July 31, 2023. The grant winner will be announced by September 1, 2023.
The company created KELTEK Cares because, as an employee-owned company, they believe in giving back to those who help keep their communities safe. This year's campaign is a small token of their appreciation to the men, women, and K9s who give of themselves in service to the state of Iowa.
"Being able to make a difference in this way means the world to us," said Larry Kolontar, President of KELTEK. "Serving Iowa's law enforcement officers isn't just our job; it's our way of life and our DNA. Although small to some, we know the major impact this grant can have for many agencies, especially in the many rural areas of our state."
KELTEK understands the importance of equipping public safety agencies with the latest technology and equipment to ensure the safety of officers and the community they serve. Their mission? "Protecting those who protect us."
In business for over 25 years, KELTEK has served more than 700 departments and protected over 17,800 public defenders. Many of those include K9 units across the state of Iowa.
KELTEK Incorporated is headquartered in Baxter, IA, and is a subsidiary of Rayser Holdings, based in Cedar Rapids, IA. To learn more about KELTEK, visit their website at www.keltekinc.com. Media inquiries and questions regarding the grant program should be directed to Larry Kolontar at sales@keltekinc.com or by calling 641-227-2222.